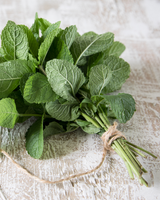 Welcome to Victory Road Farm!
Happy summer! As a new lavender farm, we are incredibly inspired by the beauty and nature surrounding us in Upstate NY, and love watching things come to life. We are thrilled to offer you unique products and gifts that showcase the power of nature. Pure, therapeutic, plant-based essential oils play a key role in many of our plant-based products, and we look forward to imparting their many benefits to you.
Our online store features three Bath and Body lines- CALM, ENERGIZE, and REFRESH- as well as many other products full of pure essential oils that not only smell amazing, but also enrich your body, mind and spirit. We also offer fun, farmhouse-inspired home goods, delicious hand-poured candles and bar soaps, soothing lip balms, enriching aromatherapy inhalers, and our very own dried lavender grown and harvested right on the farm, along with some beautiful, fragrant lavender products.
We'd love to keep you posted as to new happenings both on the farm and in the online store, and provide you with special discounts. Join our email list to be part of the VRF fun!
Subscribe
Cinnamon + Clove Soy Wax Candle

"My favorite candle EVER!!"

I am a self admitted candle hoarder... I buy them and stick them in closets everywhere so no one knows how bad it is 😂😂😂, but after burning THIS candle, I'm ready to throw ALL the others out. This candle throws the most mellow and wonderful scent with ZERO perfumey "burn" like all the others. I officially have a new addiction 👏🏼👏🏼👏🏼

Alyson
Aromatherapy Inhaler Gift Set- BREATHE EASY, CALMING, HEADACHE HELPER

To the botanical genius behind your new inhalers…you are not only an angel, but a savior as well!!
Your headache inhaler actually saved a fellow employee from going home, and got me a promotion!!!
Whatever it is you're putting in these things works miracles, the poor fat man with a head ache said it worked instantly!
You saved us down time, and sick leave!
So you keep on keeping on with the good vibes you're serving, because there's a special place in heaven waiting for you.

AJ Stevenson
CALM Lavender Hand + Body Wash

"Love this Hand and Body Wash!"

I absolutely LOVE this product! I was looking for a bath/body product that could protect my skin in the cold winter months. Not only has this softened my skin and hands, but it lathers nicely and smells fabulous. My skin has been blessed!"

Wendy Holsey
Spruce + Cinnamon Fire Starter Gift Set

"Love these! Perfect hostess or housewarming gift."

They're a very generous size and absolutely adorable. The substantial burn time ensures one is enough, and no wax residue was left behind. Performed better than the stick or compressed wood shaving ones I usually buy. Bonus- the packaging materials can be safely burnt as well, so no waste. I will definitely be repurchasing.

C. Neupert
CALM Lavender Lotion + Wash DUO

"Best Lotion and Body Wash Ever!"

I'm not usually a fan of body washes, but all three of the VRF lineup have changed my mind!! Not only do they serve their own purposes by scent (depending on time of day that I shower), but they leave me feeling clean and NOT dry like soap does, and the wash is great for shaving as well! And the lotion is amazing, not sticky and leaves me feeling HYDRATED!! a win all around!!

Alyson C.
CALM, ENERGIZE and REFRESH Shower Bomb Gift Set

"A slice of heaven is but a shower bomb away."

Drip 💧 drying to write this...Tracey Siciliano, your sense of smell for perfection is beyond words my dear!
I have NEVER, EVER, enjoyed a shower to the point of uncontrollable giggles, and gasps of "oh my god!" As my lungs filled with the most invigorating, uplifting, delectable, scents of lemon and other hidden aromas that elude my naive smell palette.
Whatever your Witchery, I'm able to take deep breaths now!
The aroma clings to me, shrouding me a cloud of heaven.
Fortunate for our water well your shower bombs are the size they are, or I'd dry ours right up with shower bomb after shower bomb.
You better make some sort of deal with the Keebler elves to help you all, because I'm about to buy them ALL!
#bestshowerever

AJ Stevenson